Welcome To Gaming Unleashed!
Xbox Live Price Going Up?
League of Legends
XBOX 360 Live Gold Subscription Price Increase
PSN Discount Fun!
Sonic Adventure returns this september
New Xbox 360 controller Announced
Champion Sneak Peek: Miss Fortune
Mortal Kombat
Heroes on the Move: Trailers and Details
Dreamcast getting new game
Valve Promising 3 Surprises?
Donkey Kong Country Returns: Boxart
Call of duty: black ops multiplayer video and details
OnLive Wi-Fi beta goes live in September
New Mega Man Universe Gameplay Trailer!
Kill Zone 3
The Conduit 2 Delayed
NBA 2K11
New Portal 2 Screens From PAX
Dead Space with Friends
COD Black Ops Headset
A New Partner?!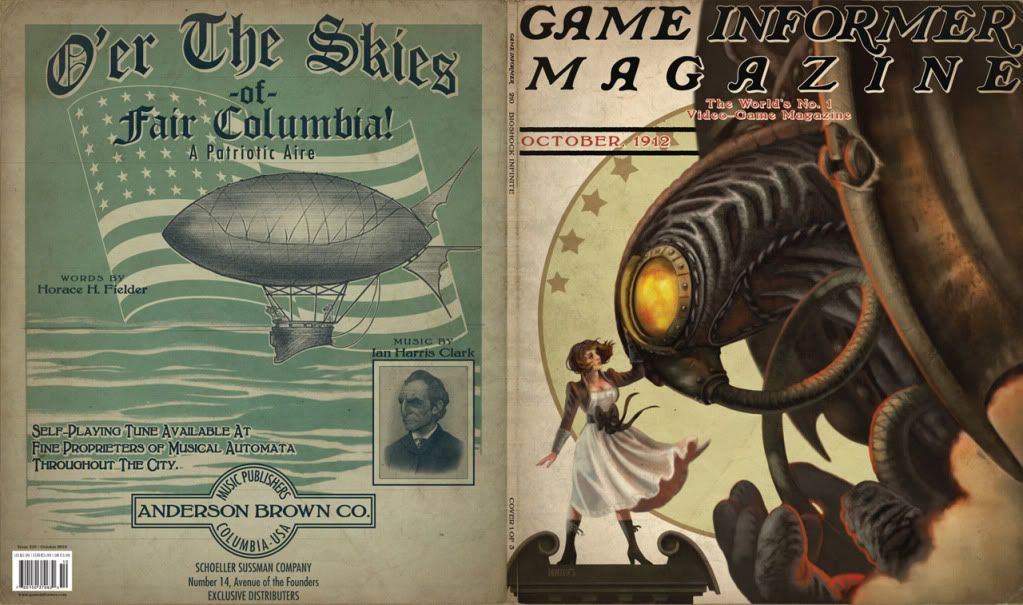 BioShock Makes Headlines
Medal Of Honor Banned In Military Stores
Killzone 3 Release date
Sonic Colors New Wisp Planet!
Portal 2 Co-Op Trailer
3D Realms cought up in the Gears
Rock Band 3: RB2 Export Confirmed
InFamous 2 Ravager Gameplay
Star Wars: The Old Republic
Company of Heroes Online Dev saves a life by Sacrifising himself
Two asteroids to pass Earth
New PS3 security firmware update!
Imprisoned war reporter Tweets his way out of imprisonment
Two Voice Actors Revealed for
Console Tower
See What It Took To Make Halo: Reach
Dead Space Update
Playstation turns 15
Assassin's Creed: Brotherhood For PC Delayed, Plus Beta Announced!
My Thoughts Of 9/11
BioShock Movie Happening?
Little Big Planet 2 Coming To The US In A Few Weeks
Dead Space 2 MP is Real
Rumor Of BioWare Working On A Game For A Handheld
Off the leash Reviews: Halo Reach
US Court Ruling could affect pre-owned Game Sales
Super Mario Bros. Is Now 25!
Bob Marley's "Legend" rumored for Rock Band
Resident Evil 6 @ TGS, Maybe
Gaming Unleashed Forums!
Guitar Hero Metallica tracks importable to GH: Warriors of Rock
Capcom buys Blue Castle Games
Halo: Reach Sells $200 Million On The First Day
3DS Metal Gear Solid Snake Eater 3D Confirmed For 2011!
Battlefield: Bad Company 2 Vietnam
Phantasy Star Online 2
WiiWare / DSiWare / Virutual Console updates for Sept. 20, 2010
Dissidia 012 [duodecium] coming to the US
Crysta hitting Europe and US for FFXIV
Other surprises to be Heard about FF games
Wanna See Dead Space 3?!
Starcraft 2 Patch
Dissidia 012 Trailer is fast!
Halo Avatar Armor is now on XBL Store
Donkey Kong Country Returns trailer - RAMBI!
BioShock Gameplay is a Must See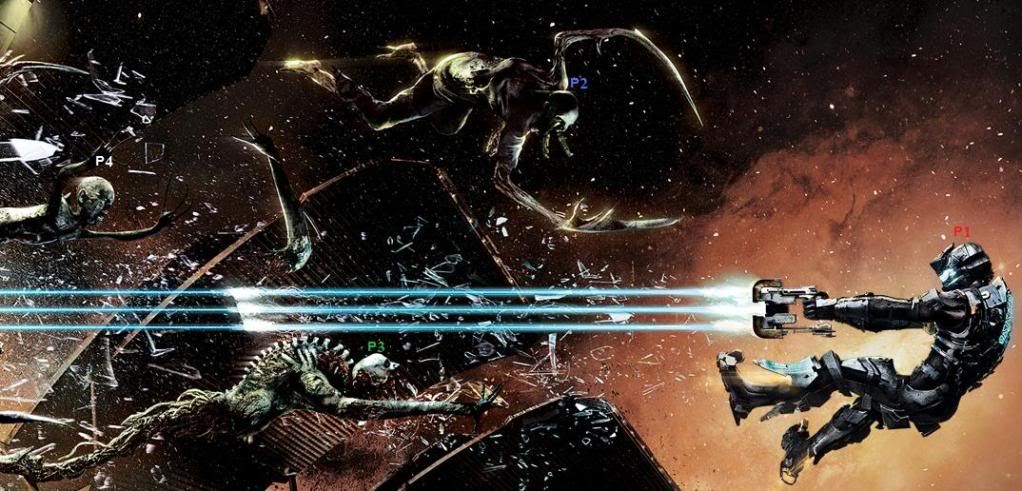 Dead Space 2 Beta
Garry's Mod For Mac 50% Off!
Wii Remote With Built In Motion Plus
New Halo Reach DLC Coming?
Nintendo to invade ComicCon?
Nintendo 3DS Release Date Leaked?
God of War: Ghost of Sparta Demo Coming to PSN
Nintendo's Solution To The Metroid Glitch!
Black Ops Zombies
Mega Man Legends 3 Project announced for the 3DS
Capcom Feeling Good About Their 3DS Line-up
PSA to PS3 Owners: Dead Space 2 Beta Contest
Announcement: Dead Space 2 Beta Contest Winner!
WoW: Cataclysm Drops Dec 7th
Final Fantasy XIII's Toriyama: "I'd like to make a story where Lightning ends up happy"
Free DLC to come to RDR again
Duke Nukem Demo in Borderlands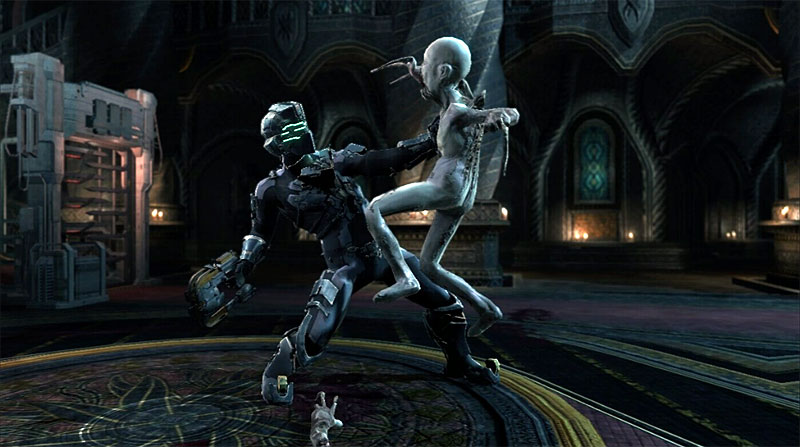 Dead Space MP Beta Key Giveaway #2
Gear of War 3 Beta In 2011?
Killzone 3 Beta to come Oct 25th
More Beta News
New Halo Games and a Movie
2nd wave of LittleBigPlanet2 Beta Soon
Steam Will Be Down Monday
New Releases of the week
PSN Updates!
Fable 3 launch Trailer
Xbox Live Friend Cap Going To 1000?
Star Wars the Force Unleashed 2 Demo Released
title
New Partnership With Unknown Gamers!
Sad News on a Partnership.
NES Turns 25
Gaming Unleashed Joins Poor Mens Caster
Uknown Gamers Podcast: Episode 2!
Uncharted 3 Listed On Amazon?
Apples Almost Bought Bungie?
Gaming Unleashed Was Down
Xbox Live Fall Update Comes Alive!
NBA Elite '11 Cancelled!
Pre-order Xbox 360 controller with transforming D-pad
Microsoft Expects to sell 5 million units of kinect
Unknown Gamers Podcast Episode 3!
Transformers and Pirates! (Not Gaming Related)
Two Men Steal Over 100 Copies Of Black Ops
Someone Already Hacked Kinect
New Little Big Planet 2 Trailer! Showing Off The Grabinator!
Black Ops Live Stream
Molyneaux
Unknown Gamers Podcast Episode 4!
Kid Gets Elbowed In The Face!
Call of duty: back ops already in line to get some DLC
Nintendo phasing out the WiiSpeak
Prototype 2 Could Be Confirmed!
Nintendo UK promotion Donkey Kong Country Returns in exchange for bananas???
Leaked Video Of The PlayStation Phone
Dead Space 2 Demo!
Drake is back
Prototype 2 announced!
Uncharted 3 Coming November 1, 2011
Kratos is coming to Mortal Kombat
Gawker Hacked
Rumor: PSPgo To Be Discontinued In 2011
Uncharted 3 Game-play
Join Us! for some site news!
Call Of Duty: Black Ops DLC Detailed
Vote For Gaming Unleashed's GOTY!
Mario Party 2 out on VC
Merry Christmas From Gaming Unleashed!
Pokemon Black & White dated for NA
One Gun to Rule them all
Gaming Unleashed Game Of The Year!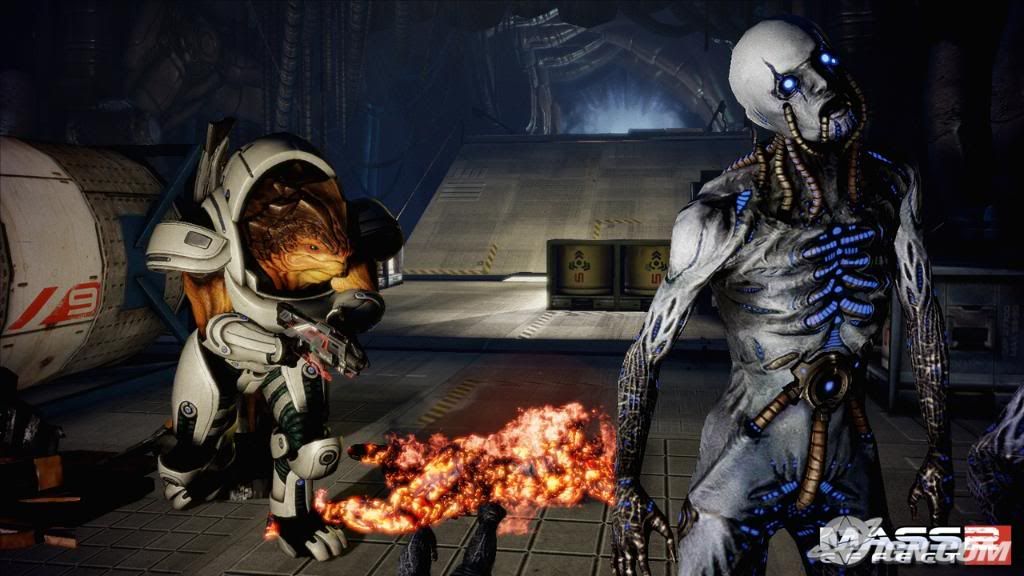 New DLC for Mass Effect 2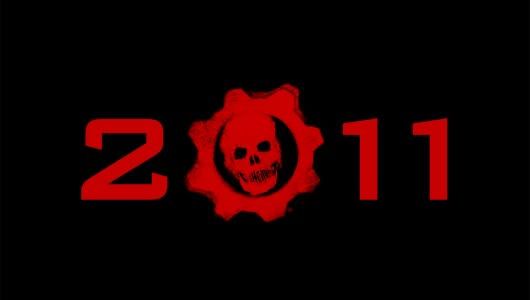 Gears of War Ultimate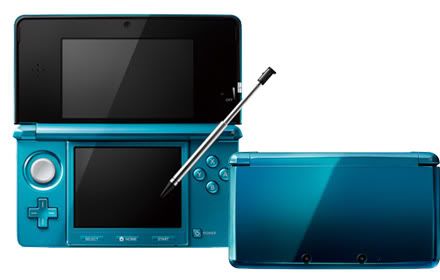 3DS May Cause Blindness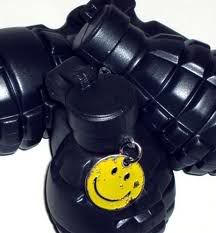 Bad Company 2 DLC is for Everyone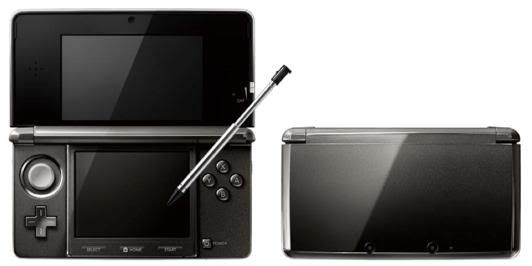 Leaked 3DS Photos
Fallout Online (Interplay Vs. Bethesda Round 4)

Shoot the Red Barrels- Bulletstorm

APB: Reloaded Closed BETA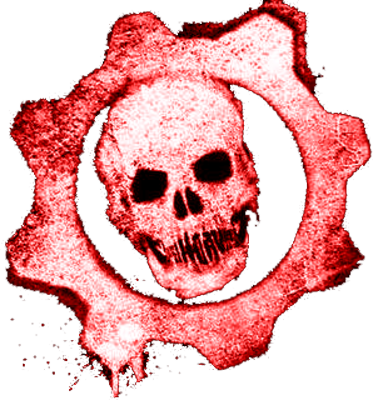 Gears of War 1 & 2 for $29.99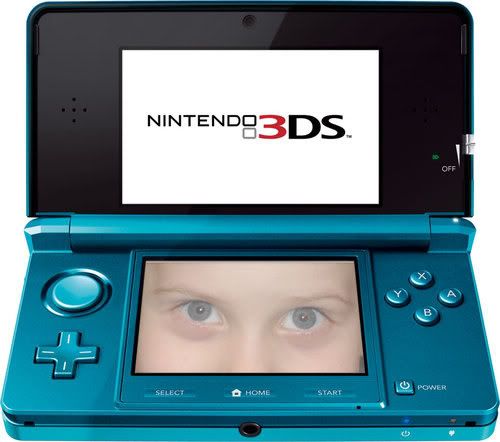 Yesterday the 3DS was Blinding, Today it's Beneficial
Kinect Causing RROD
Portal 2 Box Art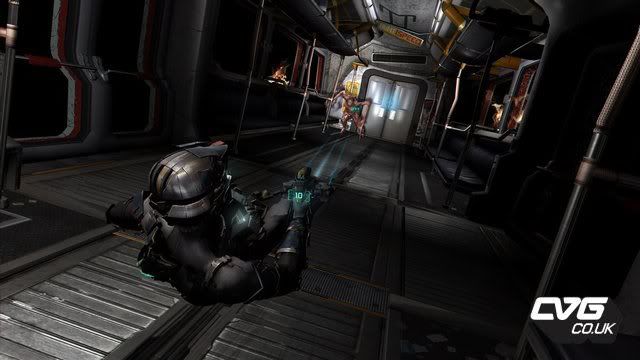 NEW Dead Space 2 Screenshots
Killzone gets Hardcore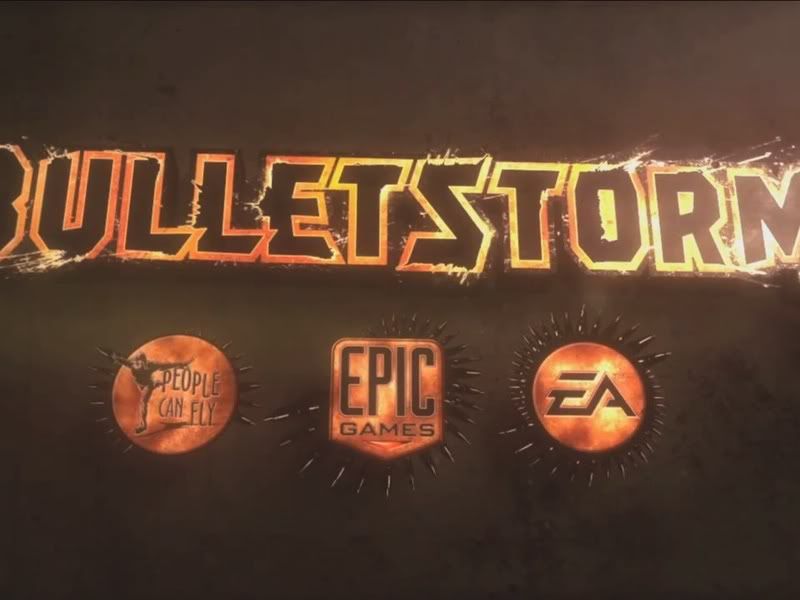 Bulletstorm [Bulletpoints]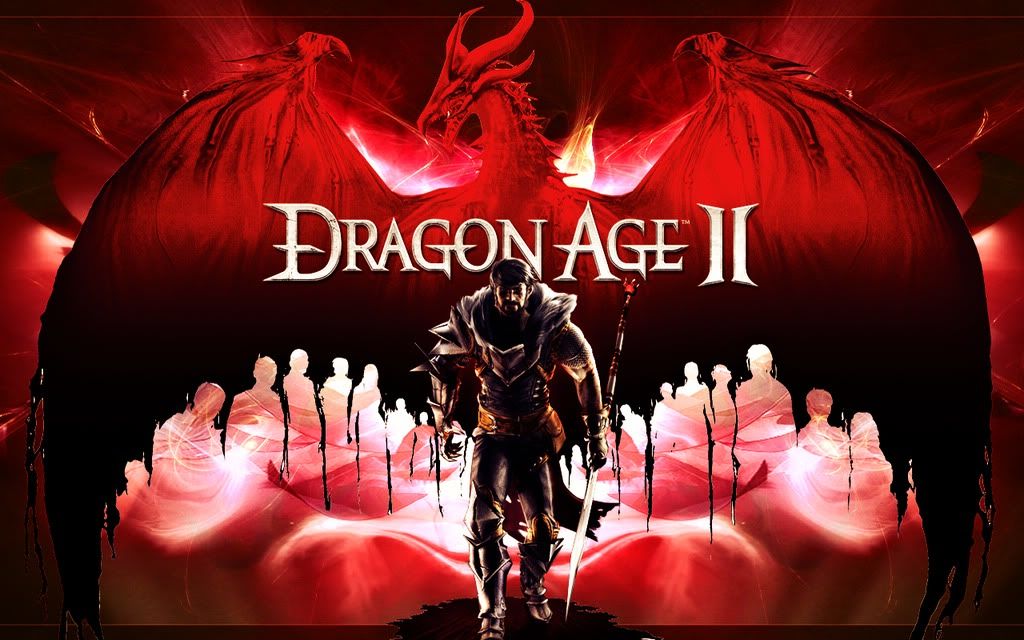 Dragon Age II DLC Announced
Upcoming Fallout: New Vegas DLC
Bulletpoints with CliffyB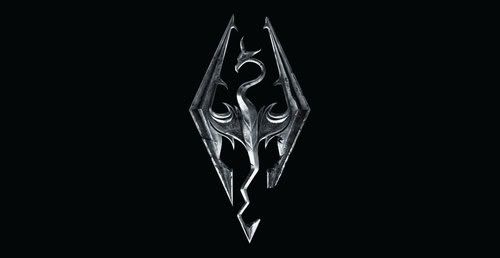 The Elder Scrolls V Gets NEW Combat and Leveling-Up

3-8 Hour Battery Life for 3DS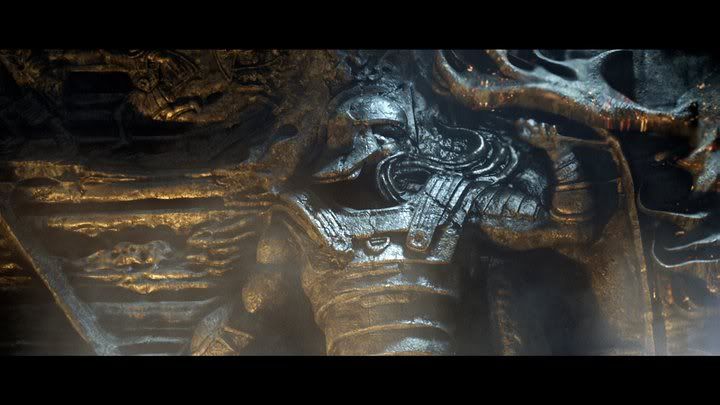 The Elder Scrolls V FIRST DETAILS (Updated)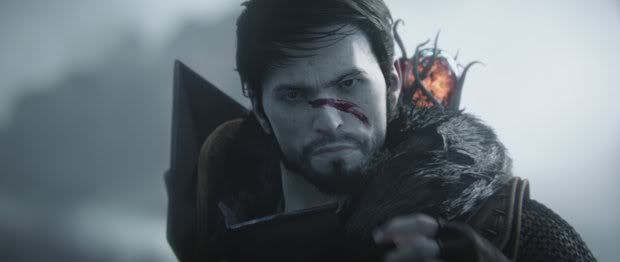 Dragon Age 2 PC Requirements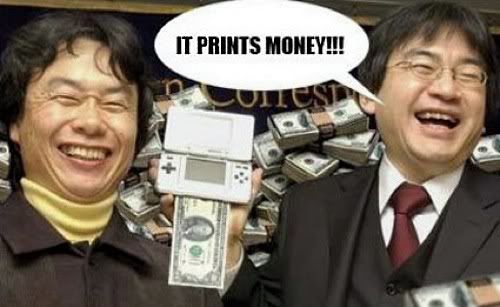 RUMOUR: 3DS Games Cost $42 Each
Mass Effect 3 Releasing on PC, 360, PS3 Same Day
Gaming Unleashed's New Host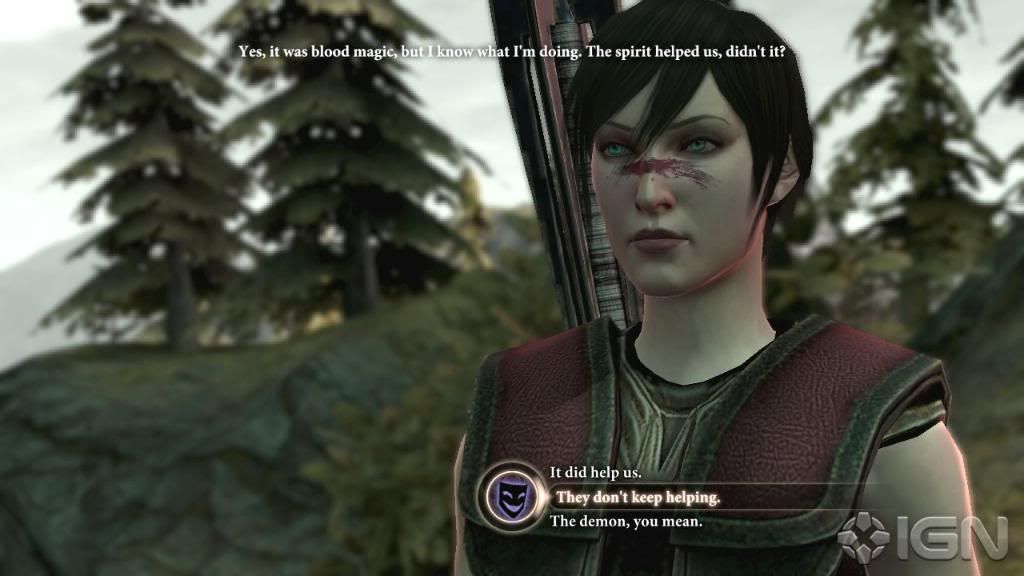 Dragon Age II All You Need To Know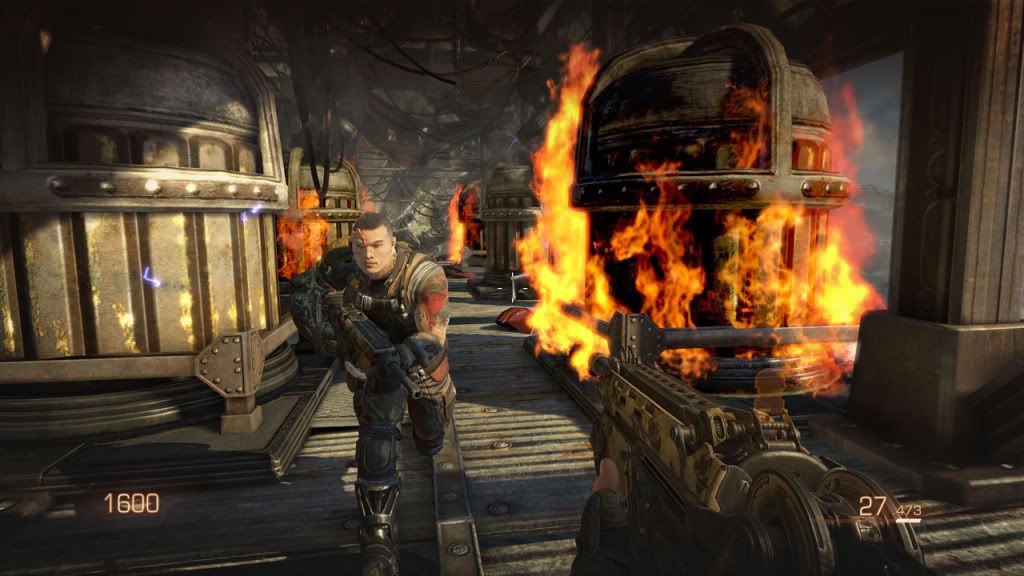 Bulletstorm DEMO

LittleBigPlanet2 Hype Trailer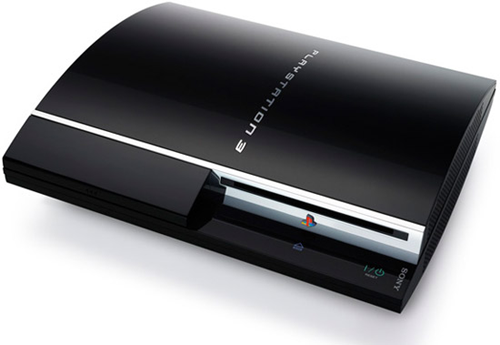 GeoHotz Talks about Jailbreaking the PS3
KillZone 3 Goes Golden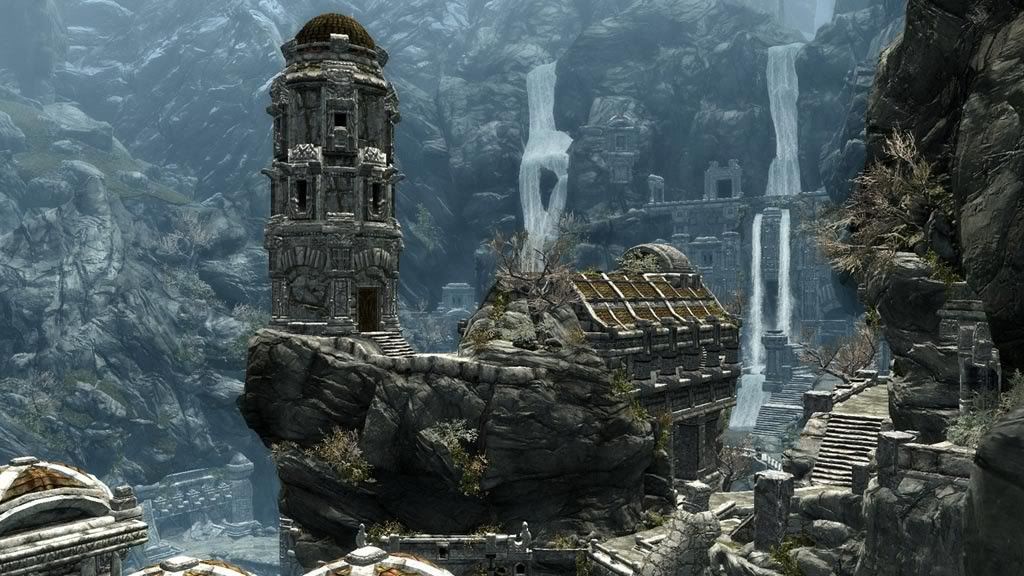 NEW Skyrim Screenshot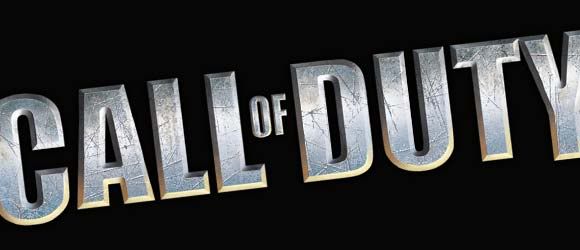 Modern Warfare 3 Release November 2011
Details on Skyrim's NEW Game Engine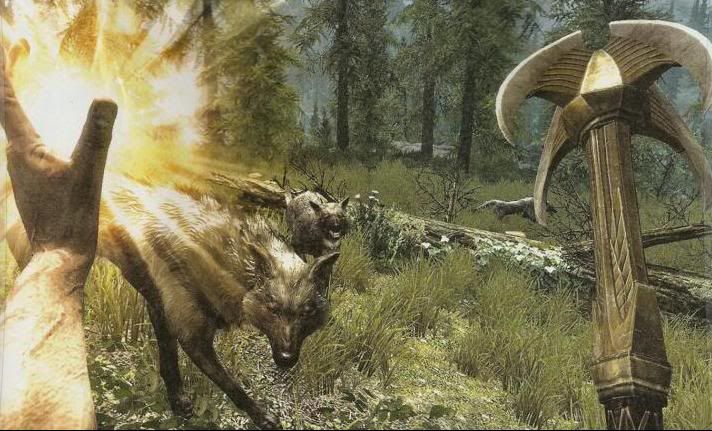 Listed Details for The Elder Scrolls V
Bulletstorm Gameplay
Label an Autistic Child a Cheater?
Final Box Art for L.A. Noire
FULL PS3 Releases for February
LEGO Star Wars: Clone Wars Delayed
Gaming Unleashed Beta
Save Game To... Cloud 9?
Crysis 2 Multiplayer Demo Confirmed For PC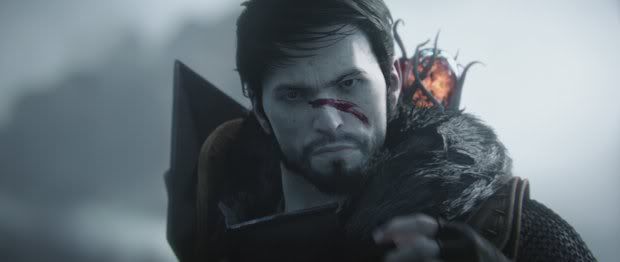 Dragon Age II Demo Dated
Homefront Delayed
Do These F.E.A.R.3 Screens Scare You?
MTV Games Are Dead
Sneak Peek at Battlefield 3
Class3 Will Lead a Zombie Apocalypse on Xbox Live
Saints Row 3 for Fall
Kojima Teases "Devil Project" on Twitter
New Vegas DLC Hitting All Platforms Simultaneously
Why Class3 Will Be Exclusive to 360
CONFIRMED Halo Combat Evolved REMAKE
Mass Effect 3 Details
New Dirt 3 gameplay video's.
Steam Coming to 360
Ridge Racer Unbounded Trailer
GU Conference Meeting on Skype
Primal Carnage Preview
Fallout3 Influences Skyrim's Difficulty Curve
BlizzCon 2011 Dates Announced
Video Game Custom Button Remapping
Dragon Age 2 Achievements Released
Treyarch and the Future of 'Bug Free' Games
Weekly PSN Update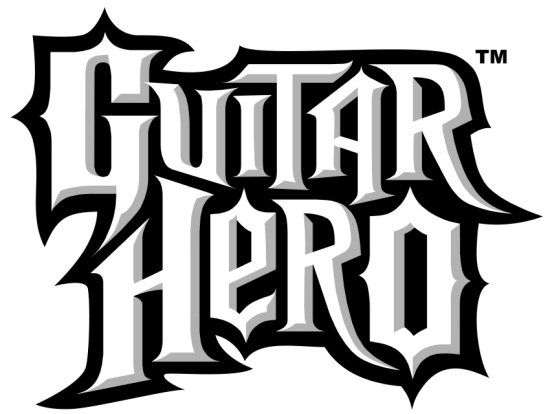 Has Guitar Hero's Played Its Last Ballad?
CONFIRMED The Darkness 2
RUMOUR: Activision Buying Take-Two (and GTA Franchise)
Danger Close Working on Medal of Honor 2
The Walking Dead Will be a Video Game
Ghost Will Be in Modern Warfare 3
Diablo 3 Going to Consoles
PS3 Hacker Bans Begin
Download Dragon Age II Demo & Get Free Goodies
Homefront Exclusive Pre-Order Bonuses Announced
Bioshock 2 PC DLC is Broke
PC Gaming Alliance Loses 2 Members
Dead Island Trailer
Halo: Reach Defiant Map Pack
20 New Things About Batman Arkham City
Thief 4 First Screen LEAKED
Countdown to MW3 Reveal
Ubisoft Announces new party game, sexy edition
Modern Warfare 3 Countdown is a Hoax
Gears of War 3 BETA is Now LIVE for All Gold Members(Update)
PS3 Sales and Import Ban in Europe
Panasonic cancels handheld Jungle
title
Call of Duty: Find Makarov trailer is impressive!
Staff Meeting On 03/05/11
Dead Island Released NEW Screens
Gears of War 3 BETA Starts April 18
title
title
Mortal Kombat Demo Breaks Bones on Mar 8th
PC Gaming Isn't Dead, DICE Says
RUMOR: Wii 2 Details Leaked
Pokemon hit the Raidowaves
In Memory Of
RUMOR: "Dance Hero" a Possibility?
Xperia for sale
test
Microsoft takes the Hacker Hit.
Insomniac Making Facebook Games
US Video Game Sales Rose 3% in February, Report Says
HelpJapan
Star War: The Old Republic won't launch by July 1st, EA Says
Anyone Who Registered After 12-19-10 Will Need To Re-register
Violent Game Law Threatens Call of Duty
Gaming helping Japan after Disastrous Earthquake
Prey 2 has Parkour and a New Main Character
EA's F2P GM: $60 Games "Harsh"
Nintendo 3DS Launch Celebration in Big Apple on Saturday
[RUMOR] Valve considering Android as next frontier
Steam Updates Voice Chat to Skype's Audio Codec
[UPDATE]Tax Loophole Could see UK Game Prices Increase
Friendly GU Reminder!
River City Ransom 2 Confirmed For Wii And PC
3DS Buyers Guide
The Witcher 2 PC Specs
Weinstein Brothers Trying Their Hands At Video Games
Capcom Announces 'Resident Evil: Operation Raccoon City'
Guitar Hero 3: Highest-Grossing Game of All Time
Microsoft seeks testers for a New Disc Format (360)
GameStop acquires Spawn Labs and Impulse, Gaming on Demand to come?
Its April Fools Day
Newest Rock Band DLC featuring Rebecca Black
New Screenshots for Skyrim
Duke Nukem Plays with Feces
New PSN Content for the week of 4/5/11
Limited Edition TRON Controllers
Anonymous is Taking Down Sony*Edit*
New Sonic the Hedgehog Game Announced for XBOX 360 and PS3
Rock Band Update: Fleetwood Mac, Stevie Nicks
Get your name in the game Bioshock Infinite!
More Mass Effect 3 Details
NintendoWare Update: Play With Birds, Slingo Quest
Call of Duty escalation DLC confirmed
Brink is Releasing One Week Earlier than Planned
Wii Play Motion announced, releasing June 13th
New Release Date for Madden NFL 12
RUMOR ALERT: Wii Might get Price Drop in May 2011?
RUMOR ALERT: New Nintendo Console Possible?
"Rocksmith:" Ubisoft Creates New Music Game
F3AR (FEAR 3) Multiplayer Trailer
BulletStorm free soundtrack *ACT FAST*
Battlefield 3 -
Battlefield 3 - "My Life" Trailer (Actual Game Footage)
Battlefield 3 -
Battlefield 3 -
New Rage Trailer
SOCOM 4 : Launch Trailer
SOCOM 4 : Launch Trailer
SOCOM 4 : Launch Trailer
Child of Eden PS3 Release Date Later than Expected
Duke Nukem Forever
Miyamoto Unveils Surprises for Mario 3DS
Are gamers expecting too much from game developers?
PSN Outage caused by "External instrusion"
PSN Outage caused by "External instrusion"
PSN Outage caused by "External instrusion"
Nintendo announces the Wii successor
Nintendo announces successor for the Wii
Nintendo Has No Plans of Releasing a New Console Before 2012
Skyrim Shows Off Five Changes From Oblivion
Charity Unleashed
Black OPs DLC calls Englund, Rooker, Gellar, Trejo & Romero
The Witcher 2 WILL Be Ported to Consoles
SONY Admits to PSN Failure: Some Personal Data Compromised
TellTale Games Sign With Microsoft: I Told You So
Charity Unleashed NOT Live NOW
Playstation Network Restoration Update
Gaming Unleashed Events?
Mass Effect 3 Delayed Until Q1 2012
NEW DLC for Fallout New Vegas Announced
EA working on Microsofts next Xbox?
LA Noire Is To Span 8sq Miles
Blizzard Donates $800,000 to Make-A-Wish
Vayne, The Night Hunter LoL New Champion
PSN Security Breach Timeline
Bethseda Gives Some Brink Statistics
Battlefield, Medal of Honor series goes down in Price on Steam
PSN Down Time costs Capcom Lots of Money
PSN may be offline until May 31
PSN may be offline until May 31
Black Ops "First Strike" Release
Microsoft Buys Skype
Microsoft Buys Skype
MinecraftCon 2011 in Vegas?
World of Warcraft 4.1 Patch Hotfixes
World of Warcraft 4.1 Patch Hotfixes
L.A. Noire: The Seven Year Project
PS3 Trade-ins on the Rise
UPDATE: Call Of Duty: Modern Warfare 3 America Teaser Trailer!
Eidos & Dues Ex Websites Hacked
PlayStation Network Returns Today!
RUMOUR: Project Cafe (Wii2) Game List Leak
WRUP: What Are You Playing?
Gears of War 3 Special Editions REVEALED
Get L.A. Noire at Kmart, and get $20 credit and a free game!
Valve Could Start Making Facebook Games?
Chrono Trigger available now on Virtual Console!
Valve: Not Attending E3
Minecraft New Sky Dimension
Call Of Duty: Black Ops 'Escalation' PC Release Date
GameStop Reveals MW3 Pre-Order Bonus
Gear of War 3 Campaign Trailer To Air May 28
L.A. Noire Update 1.00 Has Launched
Bulletstorm DLC *Gun Sonata* Released
GTA5 Not Shipping Until Late 2013
PSN Attacks Cost Sony $171 Million
Nintendo plans to stream E3 broadcast.
The Impossible: Duke Nukem Forever now "Gold"
Sign up Now for Free PSN Identity Theft Protection
Sign up Now for Free PSN Identity Theft Protection
Interview with Terraria
THQ to Publish Next Turtle Rock IP
PS3 wireless headset coming in September
RUMOR: Sony Handheld to be Revealed at E3
Orianna, The Clockwork Girl - LoL New Champion
Metro: Last Light, The Sequel to Metro 2033
E3 2011: Developer and Games List
Homefront
Homefront's "Fire Sale
Homefronts Fire Sale DLC Price
Fallout MMORPG future unclear
CONFIRMED The Witcher 2 is Releasing on X360
Ubisoft Releases Track List for RockSmith
THQ Announces UFC Undisputed 3
Dead Island Pre-Order Edition DLC
RUMOR ALERT: Project Cafe touch-screen controller confirmed
Sony & Overkill Announce PAYDAY: The Heist
RAGE Gameplay Trailer
UFC Undisputed 3 Debut Trailer
WWE 12 Features and Debut Trailer
WWE 12 Features and Debut Trailer
PSN Welcome Back Games List and Offers
test
Uncharted three gets Collectors Edition
Uncharted 3 gets Collectors Edition
Microsoft Announces Xbox Live TV
Mass Effect 3 Kinect Compatible
Halo 4 Teaser Trailer
Battle Field 3 Open Beta
Xbox Live game saves and profile saves to Cloud
Minecraft, XBox 360, Kinect.
Battlefield 3 E3 Trailer
DS Lite $100 on June 5, DS family sells 48.9 million in US
NGP now officially Playstation Vita with price and date.
Wii U FULL Details
EA E3 Press Conference Summary
Rumor: Guitar Hero franchise not Discontinued?
RUMOR: Guitar Hero franchise not Discontinued?
E3 Coverage: Sly Cooper: Theives In Times
E3 Coverage: Razers 4g Dual Sensor Technology Mouse
UPDATE: Now you can submit videos TO Gaming Unleashed!
E3 2011 attendance grows to 46,800
WiiU Only Supports One WiiPad at the Moment
LoL New Champion - Yorick, the Gravedigger
Epic Games Admits to Recent Hacking
Bethesda Studios Hacked
Windows 8 Will Integrate Xbox Live
The Elder Scrolls V Skyrim Box Art Revealed
Wii U News Updates: June 14, 2011
Xbox 720 Likely for E3 2012
New Processor for XBOX 360
Pistons coming to Minecraft
Steam is Free To Play
XBOX 360 Processor Story False
Hackers Attack Bioware
Black OPs Gets 3RD DLC in Annihilation
Microsoft Releases Kinect SDK For Windows
PS VITA to Have Skype
SEGA Hacked, LulzSec Offers Help
Xbox Live Not Hacked Reports Microsoft
Red Box Video Game Rentals Launch Today
Optimized Gaming Unleashed
An Indie Game You Should Buy!
The Wii U will Cost $633!?
LulzSec Quits; Hacks Final Target
Star Wars Galaxies Ends Dec 15
First Details on Hitman: Absolution
Brown Vs EMA Proves Games are Protected Speech
LulzSec Suspect on Bail, Banned from the Internet
RUMOR: Lionhead Working on Secret Project
More Red Dead DLC on the Way
Team Fortress 2 server mod blocks F2P users
Gorilla Games MN Teams up with Gaming Unleashed to Advertise
RUMOR: PS4 with Built-In Motion Control
RUMOR: Sony Redesigning PSN
50 New Screenshots of Batman Arkham City
Harmonix Trademarks VidRhythym
Nintendo sued over 3DS technology!
Unveiled IP From Bethesda and Arkane Studios
Mass Effect 3 Collectors Edition
Modern Warfare 3 to Have Color Blind Mode
Uncharted 3 Release Date Moves Forward
Uncharted 3 Beta Has Over 1 Million Players
Resident Evil 15th Anniversary Box
Namco Sues CD Projekt Over The Witcher 2
First Screenshot and Details on Dishonored
Saints Row: The Third Platinum Edition
Bungie giving Halo to Microsoft
Windows 8 Built with Xbox Live
Explore the Map of Dishonored, Bethesdas New IP
RUMOR: Could Microsoft and Sony be Creating One Ultimate Console
Gamestop Expects PS4, Xbox 720 to Launch in 2014
Gamestop Expects PS4, Xbox 720 to Launch in 2014
Ubisoft Jumps On The Used Game Hate Train
Halo: Combat Evolved Anniversary preorder bonus
The Darkness 2 Delayed til 2012
Respawns First Game Releasing in 2015
Star Fox 64 3D Release Date Moved Up
Nintendo Officially Named Kirby Wii Game
Microsoft sued over Kinect technology
Microsoft sued over Kinect technology
Nintendo slashes global 3DS prices!
Nintendo will lose money on every 3DS sold
LOTR Online: Rise of Isengard
Minecraft free with Humble Indie Bundle 3
Nintendo stock plummets
Mirrors Edge 2 to use FrostBite2 engine
Endermen Coming To Minecraft
Crytek working on new FPS franchise
Steam Reaches Almost 500 Million Dollars In Revenue For The 1st Half Of 2011
Wii U, 3DS games getting paid DLC
Humble Bundle 3 takes in over $1,000,000
PlayStation Vita usable as PS3 controller
Borderlands 2 Releasing in the Next 21 Months
Twisted Metal delayed till early 2012
Scrolls causes controversy
Riot Games Unveils League of Legends Dominion
New Bungie game: code-name Tiger
Battlefield 3 not coming to Steam
TEST
New Details on Hitman Absolution from XboxWorld
Super Epic News Time!
Used 3DS Sales Rise in Japan
GameFly to Offer Unlimited Digital PC Downloads
Team Bondi has crashed
Nintendo Selecting Four New Games For Its Nintendo Selects
Third Humble Indie Bundle takes in over $2 million
Buy RAGE New for the Full Experience
Steam introduces trading
GU store is now OPEN
PSP gets Madden NFL 12 bundle
Sony launches PSN Play program
NEW Gaming Unleashed Theme
Nintendo applies for 'massively single-player' patent
EVERYTHING You Need to Know About The Elder Scrolls V Skyrim
Test Article
Nintendo applies for "massively single-player" patent
Counter-Strike: Global Offensive coming early 2012
New Street fighter X Tekken Video shows 4 new characters plus Breakdown
New Street fighter X Tekken Video shows 4 new characters plus Breakdown
Nintendo of America Confirms New Nintendo Select Games
Wii getting a redesign
PS3 Cross-Game Chat Is Never Coming
Revamped Wii, Same Size As Current model
Twisted Valentines Day
Microsoft rules out Xbox 360 price cut
Steve Jobs resigns as Apple CEO
Steve Jobs resigns as Apple CEO
Halo: Combat Evolved Anniversary going 3D
Minecraft Build-Off with MPN, Gen-Game, and MCPub.org
Skyrim DLC to be Xbox-exclusive for 30 days
Battlefield 3 preorders 24x more than Battlefield 2
Gears of War 3 30 season pass to include first four DLC packs
Gears of War 3 $30 season pass to include first four DLC packs
Its Official, Shepard Is a Redhead!
Call of Duty XP Convention
Zelda: Skyward Sword getting gold controller bundle
Sony 3D monitor coming with Resistance 3 as a preorder bonus
PAX Prime 2011 attendance total: 70,000
Sony Network Entertainment launches Sony Entertainment Network
PSN added 3 million users since hack
Average Call of Duty: Black Ops user spends $76
BattleField 3... Double Disk!
Battlefield 3 preorders hit 1.25 million
3DS Extension
Madden NFL 12 1.4 million first-week sales
Sonic Generations gets Euro-only collectors pack
Xbox joins PS3 with new 3D update
Dsi XL Turns metallic rose
Sony And Square Enix Stocks Plummet
Nintendo 3DS Sales Up 260%
Saints Row: The Third preorders doubling predecessor
Assassin's Creed Revelations beta open to all PSN users
God of War Ships Sept. 11-17.
Future consoles wont have discs
PlayStation Vita launching in Japan December 17th
The Great Minecraft Build Off Round 1 Recap
Portal free until September 20th
Netflix adds games to service
Battlefield 3 open beta begins September 29th
28% Of Nintendo 3DS Users Don't Like The 3D
PlayStation Network Terms Of Service Changes
Dota 2 release date moved up
Uncharted 3 promotion puts early copies in gamers hands
PlayStation Vitas Battery Life and More
Minecraft-Bethesda going to court!
Origin tops 4 million users
Origin tops 4 million users
Gears of War 3 sells 3 million in first week
Nintendo64 15th anniversary
BattleField 3 BETA out
Xbox Live Brought Down by Human Error
Battlefield 3 beta 6x larger than Bad Company 2s
Register For Online Pokemon Tournament
Gears of War 3 DLC coming November 1st
Steve Jobs dies
91% Of Kids Game In The U.S.
GoldenEye 007: Reloaded Pre-Order Bonuses Announced
Uncharted 3 strikes gold
Game Developers Conference Online 2011 draws record crowd
Team Fortress 2 earns $2 million through in-game store
Over 47 Billion Shots Fired In Battlefield 3 Beta
PS Vita launching February 22th
Scrolls Can Now Stay Named Scrolls
FIFA 12 PSP bundle coming November 15th
Facebook Has More Gamers Than Nintendo, Microsoft And Sony Combined
Xbox 360 version of Mincraft pushed to spring 2012
LittleBigPlanet 2 Special Edition And Move Bundle Coming November
DC Universe Online F2P launches November 1st
EA to add third-party games to Origin
PS Vita bundle coming a week early
Final Wii U hardware to be at E3 2012
Battlefield 3 week-one sales top 5 million
Grand Theft Auto V Trailer
Counter-Strike: GO beta delayed
Kinect getting three-game holiday bundle
PS3 sales up despite overall losses for Sony
Saints Row: The Third preorders 4x Saints Row 2's
Angry Birds soars past half a billion downloads
Call of Duty: Modern Warfare 3 copies hit streets early
Xbox 360 passes 57 million units worldwide
PAX East 2012 registration open
Nintendo Preparing Brand New Zelda Adventure For Nintendo 3DS
Modern Warfare 3 preorders nearing 9 million
DC Universe Online userbase spikes 1,000% on free-to-play switch
Minecraft beta passes 4 million users
Call of Duty: Elite launches with some problems
All You Need to Know Before Skyrim Releases Friday
BF3 Unfair Experience Gains
Nintendo Working On Support For Two Wii U Tablets
COD Elite Subscription Extended by 30 Days
Steam forum hackers gain access to information
Black Friday Deals!
Asura's Wrath Pre-Order Info
Asura's Wrath Release Date and Box Art
Saints Row 4 will be wilder
Xbox Original Turns 10 Years Old Today!
Full fledged Assassin's Creed game coming in 2012
Skyrim sells 3.5 million
Skyrim sells 3.5 million in 2 days
Sony PlayStation 3 Turns 5 Years Old Today!
Uncharted 3 sells 3.8 million
League of Legends hits 32 million registered users
Call of Duty: Modern Warfare 3 sets new launch records
Harry Potter PS3 holiday bundle
Sony details Vita game transfer fees
Streaming services the future of cloud gaming
Call of Duty Elite For PC Is In Jeopardy
Max Payne 3 gets $100 special edition bundle
EA sued over Battlefield PS3 promotion [updated]
BF3 players to get Battlefield 1943 after all
Major League Gaming closes out 2011 season
Call of Duty Elite hits 1 million users
The Humble Introversion Bundle Continues Trend Of Inexpensive Games
December 6 Xbox 360 dashboard updates
No next-gen Xbox until 2014
PS Vita memory card prices revealed
Angry Birds dev turns down Zynga $2.25B buyout
ESRB getting into mobile app rating
Skyward Sword, Super Mario 3D Land post record Black Fridays
Seventh Humble Indie Bundle takes in over half a million dollors
Markus 'Notch' Persson Is No Longer Lead Developer Of Minecraft
Duke Nukem Forever DLC
Battlefield 3 banned in Iran
Battlefield 3 hits 8 million in sales
Star Wars: The Old Republic beta draws 2 million players
Humble Indie Bundle 4 is live!
Skyrim ships 10 million
iPad 3 due in 3-4 months
Steam Holiday Sale Begins
Dead Island ships 3 million
Americans spent $4.2 billion on games in Q3
PS Vita won't support PSOne/archive titles at launch
Valve Shuts Down Half-Life 3 Rumors
Humble Indie Bundle 4 Wrap-up
MLG 2011 surpasses 3.5 million viewers
Skyrim dubbed most played game of 2011
VVVVVV and Bionic Commando Now Available on 3DS
Star Wars: The Old Republic draws 1 million
Fire Emblem will get 3DS's first paid DLC
PS Vita will have 20 launch titles
3DS sells 4 million in US
Xbox Live Avatar tattoos now available!
Video Game Piracy Has Declined, Figures Show
PS Vita emulator hacked
PS Vita emulator hacked
Child's Play raised $3.5 million in 2011
Miyamoto working on new, original game
Mass Effect 3 preorder details
Angry Birds downloaded 6.5 million times Christmas Day
Katawa Shoujo gets a trailer
Dark Souls Petition for PC gets 50k supporters
Razer's Latest Project is a Gaming PC in a Tablet
3.9 Million PS3s Sold
Steam passes 40 million users
Games for the Evolution Fighting Game tournament announced!
Minecraft going dark January 18th to protest SOPA
DICE ramping up Battlefield 3 anti-cheat measures
EA's free-to-play games hit 25 million users
Minecraft Hits 20 Million Registered Users
Star Trek Online Goes Free-To-Play
Starhawk Multiplayer Beta Released
Resident Evil 6 Debut Trailer
Skyrim PC Creation Kit scheduled for January
Star Wars: The Old Republic cost $200 million to develop
Notch asks community for permission to collect player data in Minecraft
Notch asks community for permission to collect player data in Minecraft
Notch asks community for permission to collect player data in Minecraft
Minecraft no longer an indie game
Super Mario 3D Land sold 5 million, Skyward Sword 3.4 million
Steam launches beta app for iOS and Android
No BlizzCon for 2012
Minecraft Will Never Be Finished
Website Changes
Prototype 2 Delayed Release for PC
Dragon Dogma Release Date and Time-Exclusive Demo
New Humble Bundle Is Live!
Pre-order Risen 2: Dark Waters and get Treasure Island DLC free
Syndicate Demo LIVE Today
Mass Effect: The People Behind the Voices
Gotham City Imposters set to release next week on PSN, XBL, and PC
No new Xbox in 2012
Ghost Recon Future Soldier SP Trailer
Team Fortress 2 Secret Project Teased
Class Guide for Battlefield 3: Engineer and Assault
Skyrim Creation Kit coming Tuesday
Jak is Back
Oklahama representative wants violent-game tax
Overgrowth Alpha 168 Released
Call of Duty Elite content drops detailed
PSP UMD-to-PS Vita transfer program not coming to US
Activision to come out with Battleship Video Game
Modern Warfare 3 DLC coming to PS3 on February 28
Skyrim Turned Up To 10
Double Fine raises 1.3 million USD in 24hrs
Today In Indie: Noxious Part 1 – The Technicalities
Message from Gabe Newell Reguarding Steam Security Breach
Today In Indie: Noxious Part 1 – The Technicalities
Today In Indie: Noxious Part 1 – The Technicalities
PC Skyrim players average 75 hours of playtime
Diablo III delayed
Call of Duty: Black Ops dubbed with
Kinect Star Wars launching April 3
MLB 2K12 and NBA 2K12 bundled for Xbox
Rumored Xbox720 controller?
PAX East will stay in Boston through 2023
Today in Indie: Noxious Part 2 - The Game
Today in Indie: Noxious Part 2 – The Game
Today in Indie: Noxious Part 2 – The Game
Today in Indie: Noxious Part 2 – The Game
Today in Indie: Noxious Part 2 – The Game
Today in Indie: Noxious Part 2 â€â€ÃÆ
Fallout 3 & Oblivion double pack
Ripoff Pokemon Yellow is #3 on iOS store
Persona 4: Arena Getting a US Release
Today in Indie: Noxious Part 2 – The Game
Guild Wars 2 Beta Signups!
CS: GO Beta Survey/Signup Opens
Borderlands 2 Trailer
NBA Live coming back in 2012
Guild Wars 2 beta has 1 million applicants
Pokemon Black and White 2 Announced
Dragon's Dogma demo heading to Xbox 360, PS3
Starhawk – Build To Kill Trailer
Could this be the star of Assassins Creed III?
Blizzard to lay off 600 employees
Zone of the Enders HD Collection coming
Assasssin's Creed 3 site goes up, counting down to something
Jet Set Radio HD 2012 Trailer
Rumor: God of War 4 is that you?
Assassin's Creed Images Reveal Themselves
Sly Cooper: Thieves in Time coming this Fall
Nintendo wins Wii Balance Board patent suit
Minecraft for Xbox: four-player splitscreen! Avatar collections! And more!
Halo 4 details revealed; screenshots, first trailer
Ubisoft Confirms Assassin's Creed 3's Setting And Release Date
Sony Pub fund aims to get indie devs exclusive to Vita
Peter Molyneux Leaves Lionhead
Warface Beta Signups
New Battlefield 3 Expansion Packs
Medal of Honor: Warfigher trailer leaked and release date confirmed
Bioware Recommends Mass Effect Tools (PC)
ME2 Cloud Saves Not Usable in Mass Effect 3 (360)
Skyrim 1.5 Update Adds New Killcams
Assassin's Creed III confirmed for Wii U
Updated: Assassin's Creed III Blowout Day
Dragon Quest X
PS Vita struggling in Japan
Minecraft: Pocket Edition crossed the one million sold mark
Top Ten Games of February 2021
From Dust coming to the Google Chrome game store in April
Phantasy Star Online 2
No beta test for Halo 4
SNK's newest handheld, Neo Geo X
3DS sold 4.5M in first year in US
BioWare considering changing Mass Effect 3 ending
The Future of Microsoft Gaming
Video Game BAFTAS 2012
Apple sells 3 million new iPads
No plans for World of Warcraft to go free-to-play
Square's Secret 'C' Game
Zynga buys out OMGpop
test
Assassin's Creed 3 Details (Wii U)
Max Payne 3 "Crews" Compatible in GTA V Multiplayer
Angry Birds Space downloaded 10 million times
Tales of Xillia Possible Release in States?
Max Payne 3 Multiplayer Details
Phantasy Star Online 2 to be free-to-play
Playstation 4, Orbis?
Assassin's Creed III setting preorder records for Ubisoft
Rumour: PS4 is called Orbis and won't play used games w/o a
Sony Shuts Down Zipper Interactive
Sega canceling games while restructuring business
Journey is the fastest-selling PSN game ever
World Of Warcraft: Mists of Pande
World of Warcraft: Mists of Pandaria expansion
Next Generation Systems
PSN & Xbox Live Weekly Updates
Harmonix to release arcade style Rock Band
Up and Coming Games
PS3 to get Amazon Instant Video
Mass Effect 3 DLC due next week
Uncharted 3 DLC due April 10
Ghost Recon: Future Soldier beta starts April 19
Gears of War: Exile gets cancelled
Keith Apicary gets a PAX lifetime ban
Borderlands 2 special editions revealed
Halo match stats
Chrome 360 controllers on the way
PSN & Xbox Live Update-4/10/12
Resident Evil 6 Premium Edition
Project X Zone
Demon's Souls Going Offline
Skyrim owner trying to trademark Fus Ro Dah
Skyrim kinect
Skyrim Will Soon Be Getting Kinect Support
Diablo III to add 275,000 beta testers
Crysis 3
Rage Review!
Crysis 3 announced
Crysis 3 announced
Crysis 3 announced for Spring 2013!
Will you will be rewarded with a Tauntaun Ram Pet?
The Nex-Gen Of Gaming
Diablo III Release Date!
PSN & Xbox Live Update-4/18/12
Black Ops 2 info coming in May
New Bond Game Announced
Diablo III beta open to all
New Super Mario Bros 2 Coming To North America In August
Super Monday Night Combat accidentally hit Steam early
John Beiswenger files Lawsuit Against Ubisoft and Gametrailers
Sony shows new God of War game
[Update] Sony registers Sony All-Stars Battle Royale domain name
Trials Evolution sets XBLA launch record
Facebook sued over free-to-play games
PSN & Xbox Live Update-4/24/12
Calvin Johnson Voted Madden NFL 13 Cover Guy
Binding of Isaac expansion price and date
Portal 2 level editor coming May 8
Black Ops 2 release date Leaked
Vita adds Skype
EA trademarks SimOcean
Modern Warfare 3 DLC
God of War: Ascension has multiplayer
PSN & Xbox Live Update-5/2/12
Starhawk has gone gold
Saints Row: The Third getting expansion
Black Ops II preorders surpass predecessor
Elder Scrolls Online coming 2013
Skyrim mods downloaded over 13 million times
Binding of Isaac DLC release date confirmed
PSN & Xbox Live Update-5/8/12
Angry Birds series hits new milestone
E3 Schedule and Gamescom
Diablo III sets preorder record
Modern Warfare 3 to add Face Off mode
Sony shares fall to 31 year low
Starhawk map packs will be free
Super Meat Boy iOS will be reflex based
Microsoft confirms $99 Xbox
Nintendo addes two games to Nintendo Selects
PSN & Xbox Live Update-5/15/12
Minecraft Sold More Than One Million in First Week
Game Breaking Glitch Found in Diablo 3
Borderlands 2 Collector's Editions
Black Ops 2 Pre-Order Items
PSN & Xbox Live Update-5/22/12
Minecraft over Black Ops on Xbox Live
EA wants crowd-funded games for Origin
Far Cry 3 beta included in Ghost Recon: Future Soldier
Minecraft has sold over 9 million copies
PSN & Xbox Live Update-5/29/12
GameStop digital sales up while profits fall
Elder Scrolls V: Skyrim gets trailer for Dawnguard expansion
Borderlands 2 Release Date
GU Quick Minute - June 4th, 2012
$99 Xbox 360 with contract coming to more retailers later this month!
Hulu, Netflix, YouTube and Amazon Instant Video coming to the WiiU!
Batman: Arkham City 'Armored Edition' headed to Wii U
Mass Effect 3 coming to Wii U at launch!
Wii Fit U announced for Wii U
PSN & Xbox Live Update-6/5/12
THQ Closes Studio
Dead Island sequel coming to console and PC
XBOX 360 US PSU Servers to Close on 9/7/2012
No Call of Duty XP in 2012
Skyrim Horse Combat on Xbox 360
DawnGuard Release Date
Dota 2 to be free to play
PSN & Xbox Live Update-6/13/12
Aisha Taylor, host of Ubisoft's E3 Conference defends her gamer cred
All future Crytek games to be free to play
Sony patent could see games get interrupted by ads
TimeSplitters 4 Could Be Possible
Tony Hawk's Pro Skater HD coming July 18
ÅŒkami coming to PS3
Binding of Isaac sells 700,000
PSN & Xbox Live Update-6/22/12
Australia Adds R18+ for games
South Korea to ban in-game item trading
Lingerie Football League being made
3DS XL coming in August
PSN & Xbox Live Update-6/26/12
Game Critics E3 2012 Awards
Dawnguard DLC has arrived for 360
Battlefield 3 Premium sold 800,000
New Super Mario Bros 2 will have paid DLC
EA going 100% digital in the "near future"
PSN & Xbox Live Update-7/4/12
PSN & Xbox Live Update-7/11/12
Angry Birds Trilogy
3DS sales pass 5 million in US
Rock Band Blitz coming in August
Minecraft for the Xbox has sold 3 million
Ratchet & Clank Collection coming August 28
Capcom profits climb 290%
E3 will stay in LA through 2015
DayZ becoming a stand-alone game
Zynga feels the wrath of EA
Dead Space 3 release date
Plants vs. Zombies sequal coming spring of 2013
Lollipop Chainsaw sells 700,000
test
Madden NFL 13 sells 900,000 within first day
Guild Wars 2 at 1 million pre-orders
Gears of War: Judgment getting free-for-all mode
Minecraft: 360 Edition update 1.8.2 details
Black Ops II gets $180 Bundle
New Super Mario Bros. 2 sold 240,000 in first week
New PS3 Slim announced
Playstation Plus comes to Vita in November
Borderlands 2 DLC coming October 16
Borderlands 2 DLC coming October 16
Skyrim Dawnguard DLC may never be on PS3
Steam Big Picture beta
Guild Wars 2 sold 2 million
New Super Mario Bros 2 DLC
Zone of the Enders HD Collection
Resistance Collection
Mists of Pandaria sells 2.7 million
Resident Evil 6 ships 4.5 million
Okami HD coming October 30
BioWare Announces Mass Effect Trilogy
Terraria coming to PSN and XBL
Wii Price Drop
PlayStation All Stars Battle Royale Beta
Black Ops II gets DLC season pass
Wii U will not have Black Ops II Elite
70 million Xboxs sold
Halo 4 will have two discs
NBA Live 13 canceled
Wii U games made by EA will require Origin account
Minecraft sells 4 million on the Xbox
Valve details Steam Linux beta
Wii U to be sold for a loss
Halo 4 DLC
Assassin's Creed III has microtransactions
Preorder Crysis 3 and get Crysis
Portal 2 to add PS Move support
No Assassin's Creed Anthology for US
Black Ops II sales on par with Modern Warfare 3
6 million 3DS's sold in US
Minecraft 1.5
European Owners to get one of five free games
3DS XL Bundle includes Mario Kart 7, FREE!
Rare working on a new project
Black Tusk Studio's "Next Halo"
Humble THQ Bundle Huge Success
Wii Mini
Wii U Sales
2012 Video Game Awards
3DS Surpasses Lifetime Sales of GameCube
Binding of Isaac Remake Details
Valve Introduces Steam Market
Family Guy Online Shut Down
Minecraft sold 17 million copies in December
Opinion: Why Humble Team is the only competitor to Steam
Age of Empires Online done with development phase
Pokemon X and Y Announced for 3DS
Sony might be able to block used games
ESRB ratings might become legally binding
Microsoft sees 28% decrease in Xbox sales
Half-Life available on Mac and Linux
PC version of Resident Evil 6 has exclusive game mode
Logitech done making console gaming peripherals
Super Mario 3D Land sold more than Super Mario Galaxy
Origin for Mac now in alpha stage
Steam now on Linux
Rock Band Ends DLC
Bioshock Infinite Is Gold
Arma 3 will be Steam exclusive
League of Legends for Mac beta
SimCity buyers compensated for issues
Steam Box starting at $1000
Xbox 360 Spring Bundle
Upcoming Nintendo Releases
RuneScape 3 Launching This Summer
Tomb Raider sets franchise sales record
LucasArts closed by Disney
Project Durango DRM can only play games for 3 minutes without disconnecting
Microsoft responds to creative director's 'always on' comment
EVE Online annouces 500,000 subscribers
Uncharted 3 Multiplayer Now Free To Play
More than 1 billion hours played on Xbox version of Minecraft
Minecraft for PC hits 10 million in sales
Nintendo Discontinuing Select Channels
Notch voted second most influential person in the world
Bethesda moving onto new project
Buy toothpaste, get minty fresh SimCity DLC!
Preorder bonuses announced for Deadpool
Firefall open beta this July
Gears Of War: Judgment DLC coming soon
Confirmed updates in Terraria 1.2
UPDATE: Wii U Virtual Console NOT launching today
Battlefield 4 preorder bonuses
Nintendo will not host a press conference at E3
Square Enix offering up to 75% off titles
The Elder Scrolls V: Skyrim Legendary Edition
Electronic Arts announces layoffs
Who else is skipping E3?
Unreal Indie bundle
Microsoft shares at five year high
Minecraft: Pocket Edition hits 10 million in sales
Wii U gets another price cut in the UK
80% of Wii U's are online
Defiance at 1 million players
RUMOR: $78 Xbox 360 could be coming soon
Capcom fiscal 2013 sales
OUYA launch postponed
RUMOR: Next Xbox named Infinity
Aliens: Colonial Marines sells 1.3 million copies
PS4 controller share button will have limits
Injustice: Gods Among Us sells over 400,000
Steam Trading Cards
Team Fortress 2 community update
RUMOR: No More Microsoft Points
New fastest preordered game in strategy franchise history
EA Sports new engine
Metro: Last Light DLC Announced
Grand Theft Auto V Announces Pre-Order Bundles...Complete with HAT!
XBOX 360 isn't Going Anywhere...for a While, at Least
Yahoo! Acquires PlayerScale
Football Manager 2013 Best-Selling in Franchise!
Thomas isn't so Alone with Humble Indie Bundle 8
World of Tanks Goes eSports
It's a CRYSIS: Crysis 3 DLC Pack Now Out
Terraria On-The-Go: Mobile Version Announced
The End of EA's Online Pass System is Here!
GameStop Hosts "Extra Trade-In Value" Special with the Next Generation on the Horizon
Capcom Shoots "The Moon:" DuckTales Remaster Coming Soon!
Dive Your Way into "Spelunky," coming to PC Summer 2013
Hatsune Miku -Project DIVA- F Gets US Release August 2013
Snake gets Vocal Makeover: New VA on the Scene
NBA 2K14 Slam-Dunks with Lebron James!
UPDATED: State of Decay Sells 250k, Second Only to XBLA Minecraft
Tekken Takes PS3 by Storm with its "Revolution:" Out June 11
Zombie Studios Announces 2 Games at E3 2013
Interview with Upcoming DigiPen Student
Witcher 3 will have exclusive content for Xbox One
Playstation Plus Required for PS4 Online Multiplayer; Everything Else Unaffected
FEATURED EDITORIAL: Kiyomizu's PSN E3 2013 Trailer Commentary
E3 Calls Police on OUYA Park
QA Tester for Zombie Studios Announces Japanese Releases
Dropping the Bass on Saints Row IV: New "Wub Wub" Collector's Edition for US $99!
Grand Theft Auto V Bundle for PS3 Includes Awesome Headset
ESA Gives Attendance Recap for E3 2013 and Announces Dates for E3 2014
Bohemia Interactive Announces "Arma III" Beta, Coming Soon on Steam
Fable III Free on XBLA's "Games With Gold" Until June 30
Official Sennheiser Headset for XBOX ONE Announced
Backpedaling: Microsoft Announces XBOX ONE Policy Changes
Sanctum 2 DLC
Nvidia Shield info
Hotline Miami coming to Sony consoles
Spartacus Legends, new free to play by Ubisoft
PlayStation 3 update to fix bricked consoles
Minecraft for PC at 11 million units sold
Horse Update coming to Minecraft
Nvidia Shield delayed due to a mechanical issue
Sony giving Deadpool buyers a slight refund
Steam Workshop adds revenue sharing
Far Cry 3: Blood Dragon sells half a million
Minecraft for Xbox at 7 million copies sold
Second game for Games with Gold
The future of Pokémon Global Link Service
Ubisoft hacked
RuneScape 3 launching July 22
Fez finally getting patched a year later
Final Fantasy VII Steam features
Final Fantasy remakes will have extra cutscene
Xbox Live Summer of Arcade 2013
Final Fantasy HD Limited Edition
Metro: Last Light Faction Pack DLC
Steam Summer Getaway Sale: Day 1 deals
DuckTales Remastered release dates and consoles
Steam Summer Getaway Sale: Day 2 deals
Killzone: Mercenary beta
Steam Summer Getaway Sale: Day 3 deals
Next Super Street Fighter IV: Arcade Edition update
Steam Summer Getaway Sale: Day 4 deals
Bit.Trip Fate now on Steam
Steam Summer Getaway Sale: Day 5 deals
2013 Club Nintendo rewards
Steam Summer Getaway Sale: Day 6 deals
Assassin's Creed IV limited edition
Steam Summer Getaway Sale: Day 7 deals
WWE 2K14 preorder bonus
Steam Summer Getaway Sale: Day 8 deals
Dishonored: The Brigmore Witches coming August 13th
Steam Summer Getaway Sale: Day 9 deals
EA Sports will be making more college football games!
Steam Summer Getaway Sale: Day 9 deals
Steam Summer Getaway Sale: Day 10 deals
Borderlands 2: Ultimate Vault Hunter Upgrade Pack 2
Steam Summer Getaway Sale: Day 11 deals
Nvidia Shield ships July 31
Soulcalibur II HD Online
Aliens: Colonial Marines DLC
Deep Silver Announces Saints Row IV Season Pass Release!
Kyrie Irving to be on Cover of NBA Live 14
F.E.A.R. Online Beta Announced, Developed by Inplay Interactive
Wind Waker HD Announces Price on Amazon.com
Phil Fish Quits Game Industry
Microsoft Announces Xbox One Accessory Pricing
Humble Deep Silver Bundle Announced
August Games with Gold Announced
The Elder Scrolls Anthology PC Bundle Announced for $80!
Ace Combat Infinity F2P Game for PS3 Announced
Good Friends Bundle on Steam
ESRB Rating Icons are Changing
PlayStation Plus Free Games for August
Arma III: No Campaign at Launch
Dead Island: Epidemic Announced
Preorders Pay Off Bigtime for Payday 2!
Open Beta Release for Final Fantasy XIV: A Realm Reborn
Final DLC for Call of Duty: Black Ops II Announced
Wind Waker HD Collectors Edition Announced
XBOX Minecraft Sells Over 8 Million Copies!
Microsoft Desires PC Compatibility with XBOX ONE Controllers
Batman: Arkham Origins Collectors Edition Announced
Sports Interactive Announces New Features for Football Manager 2014
Activision Announces Hardened and Prestige Preorder Bundles for Call of Duty: GHOSTS
Payday 2 to Receive Five Expansions
Batman: Arkham Origins Coming to Steam
Thomas Was Alone Sales Hit 700,000!
Nintendo Reveals New Hero Mode for Wind Waker HD
Sony Announces PS3 and PSVita Price Drop!
Games for Windows Live Shutting Down Next Year
SEGA Announces Deadly Six Edition for Sonic: Lost World
test test est
ArenaNet Announces Guild Wars 2 Heroic Edition
Rockstar Reports Grand Theft Auto V is Ready for Launch!
Site News! - MOBA Corner
Microsoft Confirms Halo 4 Game of the Year Edition
Rockstar Announces More Bundles for Grand Theft Auto V
2K Games Confirms Borderlands 2 Game of the Year Edition
The Legend of Zelda: The Wind Waker HD Limited Edition
PAX NEWS: Tiny Brains: A 4-Player Co-Pp Puzzle Game
Microsoft's Games with Gold in September
PAX NEWS: PAX Recap Day 1 with Toby and Brett
Gurerrilla Games Announces Killzone: Shadow Fall DLC Maps Will be Free
Keiji Inafune Announces "Mighty No. 9" via Kickstarter!
PAX NEWS: PAX Recap Day 2 with Toby and Brett
Plants vs Zombies 2 Passes Original Game's Lifetime Downloads in 1 Month
PAX NEWS: PAX Recap Day 3 with Toby and Brett
Minecraft Sells 12 Million Copies on PC!
INDIE: Speedrunner HD, a fast and exciting game!
Club Nintendo announces awesome new rewards
PS Vita version of Rayman Legends getting a patch to add content
Final Fantasy XIV buyers will get a refund
BattleForge is shutting down
Nintendo cuts price on three great games
Grand Theft Auto V has the highest production cost in video game history
Final Fantasy XIV PS3 to PS4 transfer program
Matty's SCEJA Press Conference 2013 Live Commentary
Infamous: Second Son exclusive preorder bonus
Steam Family Sharing Announced
Dishonored Game of the Year Edition includes DLC and poster
Lord of the Rings Online expansion coming in two months
HDCP prevents PS4 owners to legally rip or stream gameplay
Battlefield 4 beta starts next month
Square Enix bundle ends tomorrow!
Do NOT install the play disc for GTA V on the Xbox 360
NBA Live 14 coming to next gen consoles
Grand Theft Auto V made $800 million in 24 hours
Dark Souls II release date
Wii U owners can get Wii Fit U for one month
Wii Sports coming to Wii U
Dark Souls II special editions
Valve announces SteamOS
Killzone: Shadow Fall gets season pass
Thief preorder bonus
Battlefield 4 beta starts next week
Batman: Arkham Origins cost less on Wii U
First DLC for The Last of Us coming soon
Upcoming Final Fantasy 7 update
Website Giveaway!
A Look At Speedrunners
Microsoft's October games with gold
Assassin's Creed IV: Black Flag Lethal Pirate Edition
First Xbox One update will take 20 minutes to download
BioShock 2 for Steam
Titanium DLC Released
Pokémon X & Y global release
Battlefield 4 open beta starts
Pokémon Bank and Transporter
Why you should buy the Black Ops II DLC
Grand Theft Auto V day one sales
Vote in the Golden Joystick Awards and get a free game
Arma III campaign episode coming this monthout October 31
Arma III campaign episode coming this month
Xbox 360 holiday value bundles
Deus Ex: Human Revolution more expensive on Wii U
Battlefield 4 beta stats will reset
Battlefield 4 pre-order bonus
Pokémon X/Y sales
Upcoming Borderlands 2 DLC
Xbox 360 hits milestone
Pokémon X and Y game saving bug
Batman saves gone in transition to Steam
Xbox One headset adapter coming next year
Killzone: Shadow Fall is gold
Total War: Rome II DLC free, for now
Wii U bundle coming November 1st
Hotline Miami free for PS+ subscribers
Pokémon X/Y patch out
PlayStation 4 day one update
Another new Wii U bundle
EA Sports is done with Tiger Woods
Dark Souls II beta test delayed
Dead Rising 3 season pass
November Games with Gold
Upcoming Minecraft DLC
Ryse: Son of Rome season pass
Ubisoft dropping online passes for future games
Wii Mini coming to U.S.
MLB 14: The Show cover guy
Call of Duty: Ghosts using cutscene from Modern Warfare 2
2K Games bundles
Why you need the Xbox One day one update
Call of Duty: Ghosts day one sales
Ultra Street Fighter IV new fighters
Introducing the Humble Store
Black Friday video game deals
Nintendo combines Wii U and 3DS eShop balances
Batman Arkham Collection bundles three games in one box
4J trying to transfer saves to Xbox One
New Uncharted and The Last of Us information
Newest stage in Super Smash Bros.
Final Fantasy X and X-2 HD arriving on PS3
Grand Theft Auto 5 free Beach Bum DLC
Elder Scrolls Online beta invites sent out
1 out of 3 PS4 games sold is by EA
World of Warcraft partners with Make-A-Wish foundation
Terraria for Vita coming out this year
Amazon holiday deals
Valve evolves to Steam Reviews
Grand Theft Auto: San Andreas going mobile
Steam Autumn Sale 203
Steam Autumn Sale 2013 - Day 1 deals
FIFA Manager is no more
Steam Autumn Sale 2013 - Day 2 deals
PlayStation Plus free games for December
Steam Autumn Sale 2013 - Day 3 deals
Microsoft giving a free game to those with a faulty Xbox One
Steam Autumn Sale 2013 - Day 4 deals
Greenman Gaming 4-Play deals
Steam Autumn Sale 2013 - Day 5 deals
Peggle 2 official release date and price
Steam Autumn Sale 2013 - Day 6 deals
Nintendo releases new 3DS XL bundle
Steam hits new record for concurrent users
Upcoming Assassin's Creed 4 DLC
Final Fantasy VIII hits Steam
FFXIV "A Realm Awoken" patch release on Dec 17th
Year of Luigi will go into 2014
VGX 2013 video game award winners
New Donkey Kong Country: Tropical Freeze information
Tomb Raider coming to PS4 and Xbox One
Mandatory Xbox One update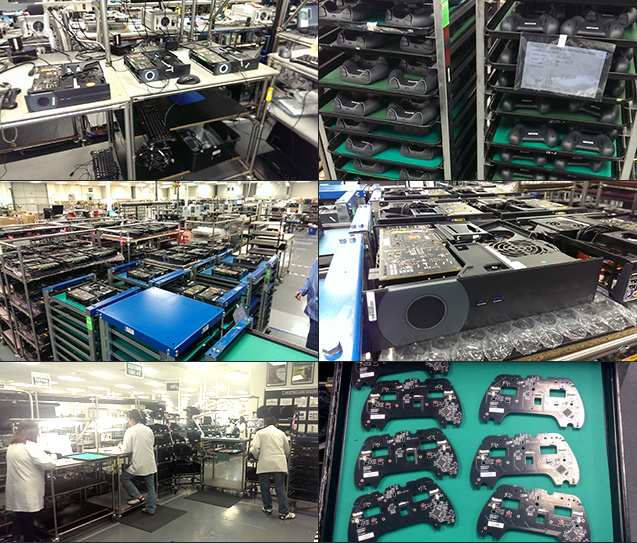 Lucky 300: Valve is shipping SteamBoxes this Friday
Borderlands 2 is free for PS+ subscribers
Select Fallout games free on GOG
Nominations open for the 2014 Developers Choice Awards
Even more DLC coming to Borderlands 2
Minecraft has sold 10 million copies on three different systems
Final Fantasy X/X-2 HD pack for Vita
DayZ has successful first day on market
Penny Arcade introduces 'Diversity Lounges' amid backlash
Dr. Luigi coming to Wii U eShop this year
Steam Holiday Sale day 1
Steam Holiday Sale day 2
Steam Holiday Sale day 3
Steam Holiday Sale day 4
Steam Holiday Sale day 5
Steam Holiday Sale day 6
Steam Holiday Sale day 7
Steam Holiday Sale day 8
Steam Holiday Sale day 9
Steam Holiday Sale day 10
Steam Holiday Sale day 11
Steam Holiday Sale day 12
Steam Holiday Sale day 13
Steam Holiday Sale day 14
Steam Holiday Sale: Encore Day
January Games with Gold
Child's Play raised over $7 million last year
DonDeveloper looking at port to Vita
Don't Starve developer looking at Vita port
MLB 2K is done
Far Cry Collection coming to PS3
Starbound hits sales milestone while still in beta
Minecraft debut for PlayStation 3
Newest addition to the smash bros. team
Quake Live client
NASCAR game release date
NASCAR '14 release date and features
January free game for PS Plus subscribers
February free game for PS Plus subscribers
Fable Trilogy revealed
EA Origin 2013 statistics
World of Warcraft level boost
Pair of bundles by 2K Games and Bethesda
Top grossing free to play games
SimCity finally getting offline mode
Resident Evil 4 gets another HD makeover, this time on PC
PS4 save glitch angers fans and frustrates Sony
World of Tanks hits over 1 million concurrent players
New Smash Bros. tweaks ledge grabbing
World of Warcraft female human model
Minecraft sells 1 million copies for PS3
Octodad: Dadliest Catch release date
League of Legends doubles daily players in a little over a year
Borderlands 2 to add colorblind mode
PlayStation Now beta invites sent out
Nintendo is giving away Legend of Zelda: Four Swords
Challenger approaching to Super Smash bros.
February games with gold
The Elder Scrolls V: Skyrim sales
Steam Music for Big Picture and SteamOS
The Wolf Among Us Episode 2 release date
Minecraft for PC now at 14 million copies sold
Diablo III hits sales milestone
Capcom sales expectations
Team Fortress 2 adds Bioshock Infinite items
Yoshi's New Island 3DS XL bundle confirmed
PlayStation Vita Slim coming to US
State of Decay expansion
Steam tagging
Get Steel Diver for free on the 3DS
Castlevania: Lords of Shadow 2 preorder bonus
Major League Gaming Brazil
Xbox One February update is out, adds USB keyboard support, improvements to storage management
Darksiders and Red Faction collections
Year of Luigi coming to an end
Revamped female Orc for World of Warcraft
Forza Motorsport 5 sells 1 million copies
New Xbox 360 controllers and Xbox One headset adapter
Minecraft: Pocket Edition going for infinite sized maps
Titanfall beta had 2 million players!
Fix for Xbox One on 50hz TVs coming in a few weeks
Titanfall free with purchase of an Xbox One
Nintendo closing in-game online services on May 20
Microsoft responds to Mantle with pending DirectX update
PlayStation Plus free games for March
March games with gold
Minecraft hits new milestone
Loadout brings in high amount of users at launch
Pokémon X/Y free with certain purchase
Valve lets developers make their own discounts
Titanfall season pass
Fez coming to Sony consoles
Call of Duty: Ghosts upcoming DLC
Help decide Kingdom Hearts future
Buy an Xbox One from Newegg and get a free game
Titanfall requires day one update
The Witcher 3 delayed
2014 BAFTA award winners
Free Assassin's Creed Pirates update
Humble Weekly Sale: Sega
SimCity about to get offline mode
Valve gives users tool to report content
Modernised Gauntlet being developed
Activision dropping all music games DLC
Free preorder upgrade for Infamous: Second Son
Infamous: Second Son day one patch
Battlefield 4 DLC adds new game mode
New RollerCoaster Tycoon game on the way
Sony PlayStation Sports Pack Vol. 1
Xbox 360 getting a MLG app
Ghost Recon Online being renamed
Wolfenstein: The New Order Panzerhund Edition
Get Dead Space "On The House"
A Halo game is coming to Steam!
Nintendo's April GBA Virtual Console games
No other Halo games coming to Steam
April games with gold
PlayStation Plus free games for April
MLB 14: The Show PS3 to PS4 upgrade
Pikachu's thunder attack will be slightly changed for the newest Super Smash Bros.
FFXIV beta on PS4 open to everyone this weekend
FFXIV PS4 beta starts this weekend
Resistance series online features getting shut down
Persona 4 coming to PlayStation 3
Minecraft: Xbox 360 Edition sales
PS Vita Slim coming to the US
Minecraft: Pocket Edition sales
Characters will be separated for newest Super Smash Bros
Call of Duty: Ghosts DLC
Tropico 5 coming next month
Arma 3 free DLC
Newegg starts gaming news site Gamecrate
The Elder Scrolls Online has ALOT of possible character variations to say the least
Final Borderlands 2 DLC out now
New Call of Duty: Ghosts Voice DLC
EA Sports UFC pre-order bonus
Newest PlayStation 3 bundle
Orcs Must Die! Unchained
Zynga launches FarmVille 2!
Titanfall Expedition DLC
Peggle 2 adds new master and newcolorblind mode
Peggle 2 adds new master and new mode
Mario Golf: World Tour DLC has over 100 holes